Mon 11 Feb 2008
I traveled to Omaha this weekend to see Daniel Johnston and also ate a place called the Bohemian Cafe. Good stuff (and plenty of parking).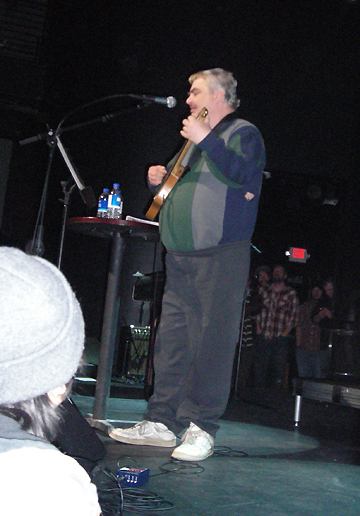 ---
3 Responses to " Daniel Johnston and Czech Fare in Omaha "
Comments:
comoprozac says:
February 11th, 2008 at 6:30 pm

Hey, I attended Daniel Johnston as well. My blog post pissed off one of the musicians. I wish we had known about the Czech restaurant, though.

Detroit Lewis says:
February 12th, 2008 at 8:07 am

I couldn't agree more with what you wrote:

http://in-misery.blogspot.com/2008/02/exploitation-of-ghost-of-daniel.html

He is definately being exploited. We talked about it that night during the show, and how it would be like charging an admission to see a talent show at a mental institution.

comoprozac says:
February 12th, 2008 at 2:00 pm

Thanks for that, Detroit.
Leave a Reply