Thu 20 Sep 2007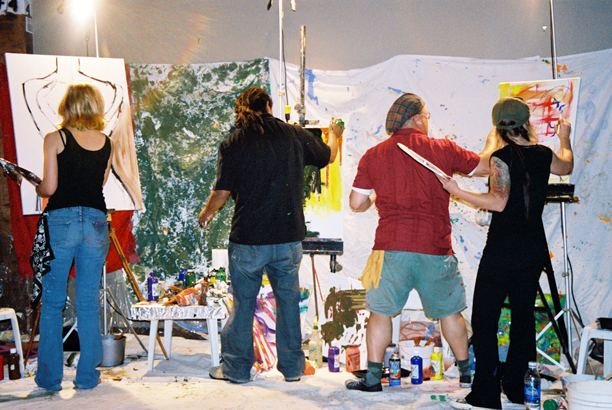 The first anniversary of the filming of Color of Sound is October 7th. I can confidently say the film will be finished by then. Chris is putting the final touches on it as we speak and we will be adding credits very soon.
It is an amazing feat for one person to edit an entire film by themselves in under a year. Chris deserves our gratitude.
We plan to enter the aproximately 60 minute documentary in several film festivals over the next year. We will probably also do some private screenings in Sioux Falls (more news on that later).
---
No Responses to " THE COLOR OF SOUND – MUSIC INSPIRES ART "
Comments:
Leave a Reply