Thu 12 Oct 2006
Posted by admin under 25 Dollar Art, Commissions, Detriot Lewis Bio, Graphic Design, Less Then 25 Dollar Art, Links, More Then 25 Dollar Art, My View, Other Artists, Terms & Shipping, Uncategorized
No Comments
If you missed the perfromance the other night at the Riverwalk, here is SOME pictures from the event. These photos were taken by Theresa and Charles. (I still have some Black & Whites to come that Theresa took.) the film should be finished in 8-10 Weeks, so this is a teaser.
Jim Speirs, warming up
Chris & Jesse trading licks
Blow Matt, Blow!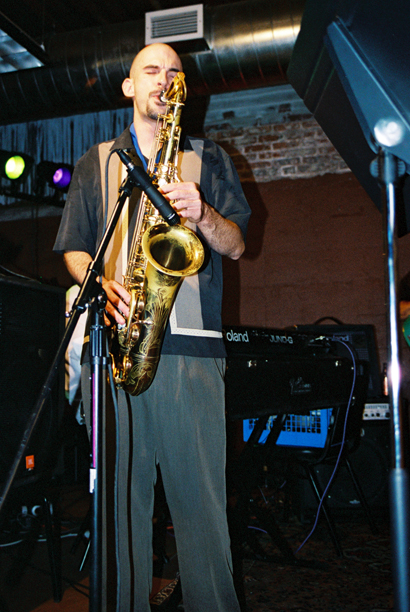 John Kelly on Keys and organ
---
No Responses to " COLOR OF SOUND "
Comments:
Leave a Reply